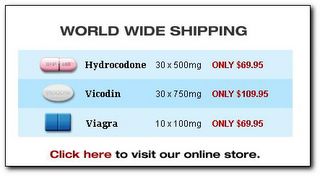 Was the subject line of an e-mail awaiting me this morning. I didn't know if my corporate coach was trying to tell me something or not, so I opened the e-mail. What do I get but a link to my own on-line pharmacy, cool.
Now what I can't tell is if these pills are going to
cure
my wife's pain or
cause
my wife pain.
As I always say better living through chemistry.......