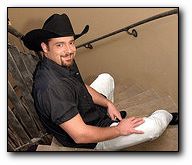 Well if you asked that of country singer Chris Cagle's girlfriend that answer just might be yes.
It seems that Chris has recently become a first time Dad only to find out that he's not the father. I guess his girlfriend can now run around saying "That's not my babies Daddy"
"
LINK
"
If nothing else this should give him enough material for his next album.