After putting off re-doing the master bathroom for close to 3 years "The Wife" and I decided to tackle it this weekend.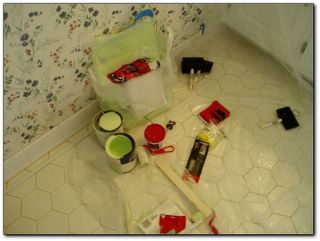 You can see the beautiful floral wallpaper (circa 198?) and underneath this little piece of decorating history is yet another layer of beautiful floral wallpaper.
Thankfully the tile is in perfect shape. This is the old school glazed type of tile, the kind that when it gets wet becomes as slippery as an ice rink, great choice for a bathroom.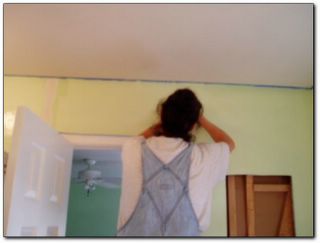 "The Wife" is in charge of painting, thank God.
I've already torn out the old medicine cabinet, great stud work. Who in their right mind installs a medicine cabinet on the opposite wall of the sink and counter? Apparently the builder thought it was going to be the wave of the future way back in 1977.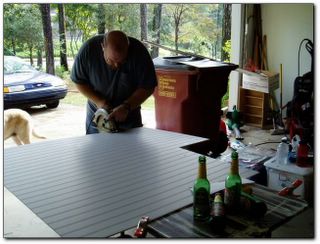 Who would have thought that 32' of beadboard would take so long to cut? Every single piece that I installed required some kind of a cut out. It's 11:30 and I'm already 4 beers into this project.
As of this posting this project has only required (2) trips to Lowes, but I forgot quarter rounds so I'll be there in the morning.
"The Wife" worked hard, all day, it's 10:00pm and she is already crashed for the evening.