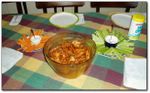 This afternoon we all got together to celebrate "Frickmas" or as common folk would call it my birthday. We had Parents/Grandparents, Aunts & Sisters/Aunts and 10lbs of "
Sweet and Spicy
" wings which was quickly followed with a desert of "Peanut & Pecan Torte".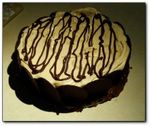 It was a gift extravaganza with me being the recipient.
My parents have finally managed to come off of their wallet and give me my inheritance. I guess they wanted to be around and first hand witness the joy that their hard work and toil would bring to me and my family. This little piggy bank is just crammed full of coins. My best guess says that there is at least $1.13 inside.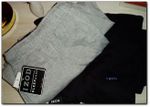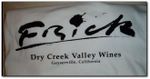 I made out in the clothes arena. A new snazzy set of IZOD sleeping togs and a "
Frick Winery
" (we're diversified) t-shirt.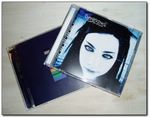 Snagged the new Coldplay disc X&Y as well as a soon to be classic by Evanescense, Fallen. Man I just love those goth chicks. Nothing quite like jet black hair and a milky white complexion to get me going.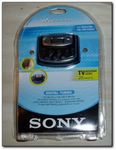 After just a quick 10 years I've got a replacement for my Sony Walkman. This one has TV and weather as well.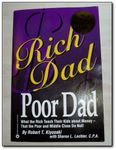 A little reading for when I'm on the plane.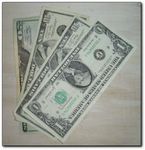 And a dollar for every year that I've been around, can't wait till I'm 100.......
We had a great afternoon right up to the man-boob sandwhich maker incident which we will not explore at this time. My "
Amazon List
" took a pretty big hit so it's time to update it.
Sunday it's off to Fry's to spend some birthday mad cash.