Today was the day, "Goose" was going for her learners permit.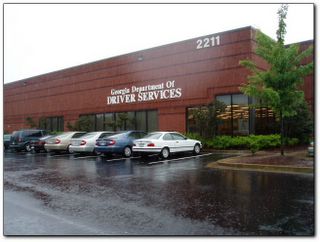 Nothing like a drab and dreary rainy day to let your daughters driving experience begin.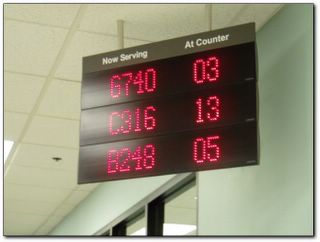 The Georgia DMV is a high automated place. Lots of tote boards and loud speakers.
No doubt we have spent millions of tax payer dollars to achieve the highly automated state.
When you check in you receive a number, it's kind of like being at Burger King you are in constant anticipation of when your number is going to be called.
When I got my drivers license 24 years ago you arrived at the DMV and stood in line for and hour or so and then left with your license.
Not anymore you arrive, check in get your number and then over the course of an hour or so your number will be called many times. You'll go to the counter answer a question or two, maybe sign a piece of paper, return to your seat and wait for your number to get called again. For being so automated it still takes an hour or so to get your license just like it did 24 years ago.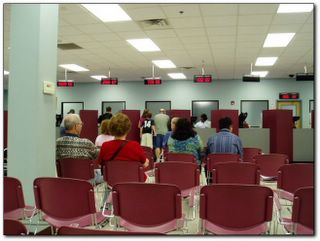 "Goose", "H" & myself getting the lowdown as to how this whole process is going to roll out.
Our DMV is just like a mini United Nations, every country and language is equally represented.
How come every Asian I saw there was driving a foreign car? Hey, throw us a bone and buy American every once in a while.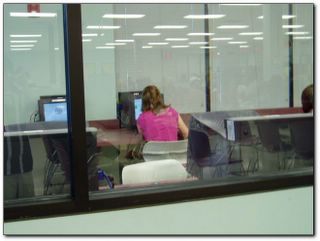 Two tests, 20 questions apiece. We sent "H" over in Ninja mode to snap this picture.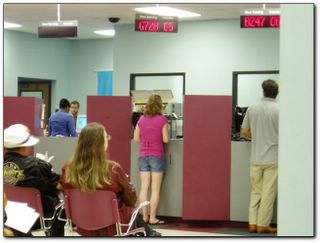 Back to the counter, again. More questions & forms to satisfy.
See the dude in the white hat, he's wearing a "
Cheers
" jacket.
Lets see that shows been off the air for at least 10 years. I bet he's driving a Camero or Trans-Am with a whale tail.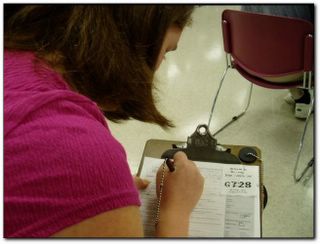 There's our number G728 and there's "Goose" filling out yet another form.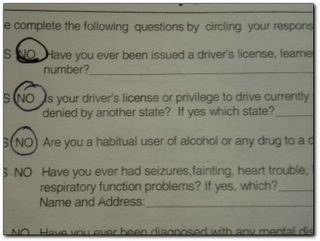 Just checking "Goose's" answers. The last question asks "Have you ever been diagnosed with any mental disorders?" Diagnosed, no never diagnosed.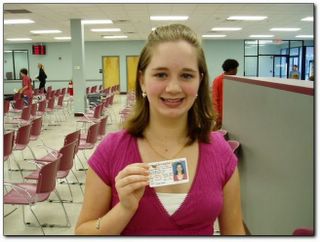 After an hour our mission had been accomplished. "Goose" spent a mere $10.00 I have a feeling that this day is going to cost me a hell of a lot more than that.
Looking back I remember strapping her in her car seat and driving her around, and now I'm about to strap myself in and let her drive me around.