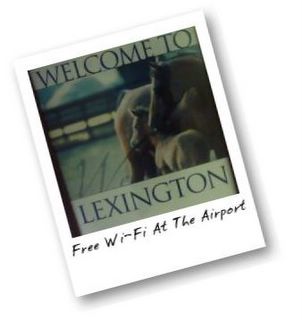 Well after Delta has cancelled (2) flights on me this week I am at the airport heading home. At least they have free Wi-Fi, so I am doing my best to let everyone know "They have free Wi-Fi at the Lexington KY airport". High Speed access (FREE) has become the major focus of every road warrior. All hotels need to jump into this century, I can't count how, many times I have not booked a room at a particular hotel because they do not have High Speed Access (FREE). Dial up goes hand in hand with using AOL.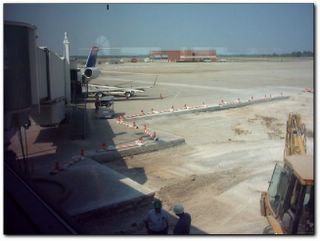 Here is a picture of my gate. I hope my pilot misses the giant pot hole and makes it to the jet way.
I made the Lexington Wi-Fi picture at "
Polaroid-o-nizer
", It's cool but you have to host the picture first before you can Polaroid-o-nizer it.