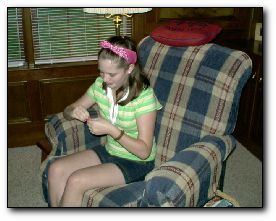 Gooses's class had to write a persuasive essay for an assignment.
The teacher created a blog for the students to post them on. I must say that she is much smarter than I was at 14. I would have been a better student if we had an automatic spell check back in the 8th. grade, not the manual version called a dictionary.
Read it
here.......................
Goose was also inducted into the
Junior Beta
club last week. Her community project will be either volunteering at the animal shelter or a retirement home.