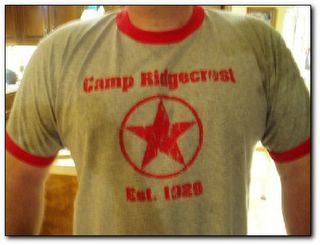 We had a great celebration yesterday Father's Day (of course) with my Dad, my sisters birthday and Goose's second birthday party. Lots and lots of food.
"The Wife" and my Mom both hooked me up with
Camp Ridgecrest
gear. It brought back lots of
summer memories
.I also received Seth Godin's
"Purple Cow"
book which is a great read.
Thanks for the great day guys.