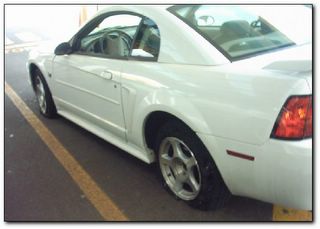 Is that there are some places you can't take a Jeep.
While returning a rental at Dulles yesterday I snapped this shot. It's hard to see but both of the driver side tires are shredded and the rims are pretty trashed. I asked the Hertz dude "Hey kickstand, what happened here?" turns out the driver hit a pothole while tooling around DC. I bet he doesn't get his deposit back.
I stayed at a
DoubleTree
in Tysons Corner Virginia. Second time there, DoubleTree's are great because if you are a Hilton Diamond member they hook you up with a tin of cookies at check-in. The downside of this is "The Wife" usually knows which hotel I'm staying at and knows when I should be bringing home a tin that contains cookies and not crumbs.
OK here's my beef (of the moment). Last month this hotel charged me $90.00 for a two room suite (2 TV's, 3 phones, 3 sinks and a bathrobe) this month 1 room, 1 TV, 1 sink and no bathrobe $195.00 after taxes. Yeah I know it's summer and it's Washington DC and the hotels want to maximize their revenue stream, but for crying out loud I got in at 8:00 pm and was back on the road by 6:00 am and the only sight seeing I did was driving by the Pentagon at 40 MPH while the rentals "Never Lost" system was screaming "Please return to the highlighted route". In other words I was there on business not pleasure.
I spend a bunch of nights on the road each year, a hell of a lot more nights than your average summer vacation traveler. I imagine that I put a bunch more dollars in your pocket during the year than the average summer vacation traveler, so please cut us some slack on your rates...........